Knaughty Farms® Recipes
---
Our Knaughty Farms® Chocolate Chip Scones are perfect with a cup of coffee or tea.  Prep Time 15 minsCook Time 20 mins Ingredients:  4 cups all-purpose flour1/2 cup sugar2 1/2...
We love this recipe! It is a little time consuming, but so worth it in the end. I usually do two batches and turn some into snack bars (which my kids...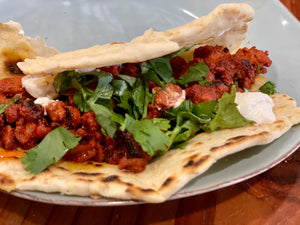 We love things that we can make from scratch when we have the time.  Tortillas are an easy thing to pick up in the store, but if you feel like...